At Protegg, we focus on developing environmentally friendly and sustainable innovations and
customising them to your needs. We have developed the world's first fully circular ESM based
bioplastic, which opens the door to a wide range of different applications. From low to high tech
hardware products, as a potent carrier material for (bio)sensors and as a storage material for DNA. Protegg
works in a fully circular way and transforms a residual material into highly effective biopolymers and
high quality biogenic limestone.
What do we offer?
Protegg® offers innovation based on ESM and high quality biogenic limestone
ESM-based innovations
DNA based Track&Trace

100% verification and authentication
seamless integration in your manufacturing process
customized multisensor to solve all your painpoints
DNA masterbatch or token, depending on your needs

DNA Data storage and retrieval

Multiple and non-destructive readout
500 years + durability
the usb stick of the future

Carrier Material

Integrable biosensors of all types, water soluble and insoluble
Bio multisensor combination possible

Bioplastic

translucent, resistant biomaterial
heat resistant and waterproof
Further potentials:
Filtration (heavy metals, radioactive substances), functional additive, medtech applications
Biogenic Limestone
Limestone

Differentiation : Minimised CO2 footprint
Biogenic and recyclable alternative to conventional
limestone.

Highest quality

High calcium carbonate content (95 %)
whiteness > 90%
Free from impurities

Environmentally friendly

Chemical free
Energy efficient manufacturing process.
Plastics industry (filler)

Effective filler, improved material properties, lowers production costs

Pharmaceuticals and food

high purity
no contamination
homogeneous quality

Environmentally friendly

Chemical free
Energy efficient manufacturing process

Paper industry

as a filler or gloss pigment

Cement and construction industry

High-quality alternative to conventional limestone

Arts and crafts (gold leaf primer)

Ideal primer for the application of gold leaf in art and decorative applications
1.200.000.000 processed eggs / day
The massive amount of eggshell residue causes three major problems.
Every day, 3.8 billion eggs are produced worldwide, of which 1.2 billion are processed directly, resulting in 12.000 tons of waste per day. Eggshell waste is a highly problematic residue, heavily affecting and harming soil, people and animals. It has been ranked as the 15th major food industry pollution problem by the EPA.
Our single-variety recycling process enables the residual material to be converted into standardised raw materials. The environmental impact can thus be avoided and the raw materials are further processed by the market.
The necessary hygienisation and subsequent waste management are cost-intensive factors for the egg processing industry. The costs of 80-100€ per ton significantly influence the calculation in a cent-heavy operation like this.
Protegg takes over the residual materials free of charge for the processor. This eliminates a significant cost factor and also makes the industry much more circular.
The rapidly growing global demand for raw materials is encountering scarce availability, fluctuating supply chains and consequently rising prices.
We offer a sustainable and biogenic limestone alternative for several industries. This is available globally and locally in large quantities.
Say hi and let's change the world together.
We're open for potential collaborations and further refinements to tailor our distinctive products according to your specific needs.
Let's work together to optimize and unlock the full potential of this cutting-edge solution. Get in contact: mail@protegg.eu or via our contact formular.
Protegg® our future.
We, Protegg® GmbH, are a young, award-winning bioeconomy start-up from Munich. Started as a project in 2020 and founded as a company in 2022, we at Protegg® deal with the processing and transformation of the residual eggshell membrane from the egg-processing industry into a novel, standardised raw material. This raw material forms the basis for the development and production of new bio-based Protegg® materials and applications. Our development is always based on three principles: circular, holistic, innovative.
In our research, we created a groundbreaking bio-based plastic, jointly optimized by Fraunhofer Gesellschaft in a 2022 study commissioned by Protegg®. The study validated scientific assumptions and incorporated new findings for future applications.
We shared our vision with external stakeholders, thereby building a broad network of mentors and supporters in corporate, scientific, and political sectors who actively advise and support us in finance, business development, and research.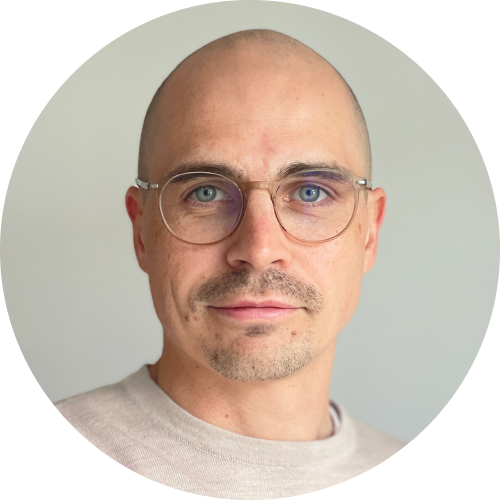 Fabian Hütter
Co-Founder and Head of R&D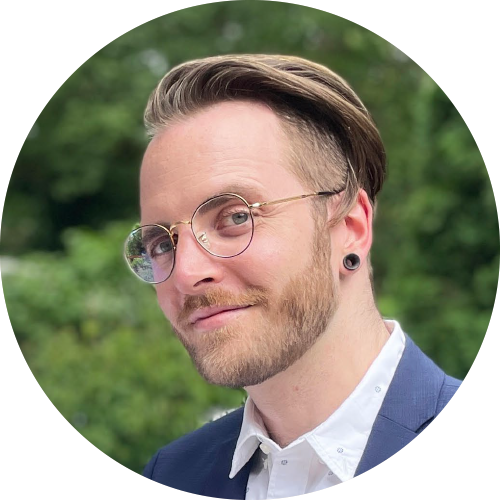 Markus Johanning
Co-Founder and Managing Director